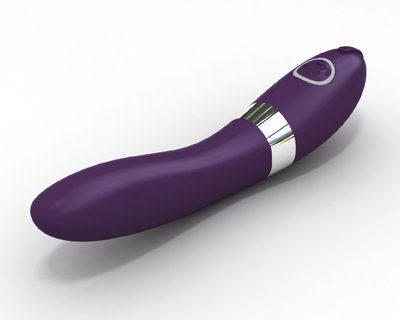 MATERIALS: . . . PC-ABS / medical grade silicone

FINISH: . . . . . . . . . . . . . . . . . . . . . . . . . . . pearl

SIZE: . . . . . . . . . . . . . . . . . . . 220 x 42 x 36 mm

WEIGHT: . . . . . . . . . . . . . . . . . . . . . .208 grams

BATTERY: . . . . . . . . . . . . .Li-Ion 900 mAh 3.7 V

CHARGING: . . . . . . . . . . . . 3 h at 4.8 V 300 mA

USER TIME: . . . . . . . . . . . . . . . . .up to 4 hours*

STAND-BY: . . . . . . . . . . . . . . . . . .up to 90 days

FREQUENCY: . . . . . . . . . . . . . . . . . . . 60-80 Hz

MAX. NOISE LEVEL: . . . . . . . . . . . . . . . > 50 dB

INTERFACE: . . . . . . . . . . . .variable interface dial

*at approximately 70% intensity

FEATURES

twin-engine pleasure points

5 programmed stimulation modes

LED interface / low charge indicator

double soft-touch coating

intuitive interface dial

interface travel lock

splash proof

ELISE PLEASURE OBJ ECT

Sculptural simplicity and tactile qualities are the defining

elements of ELISE personality. Well in tune with the natural

curves of the female body, the stem forms a soft arc for

easy access to all those special places. The gentleness of

the design is emphasized in the materials: a smooth

medical-grade silicone and a (begging to be touched)

silken-coated rigid PC-ABS.

Situated lengthwise are two vibrant pleasure points

designated, solely or in harmony, to impart an array of

toe-curling clitoral-, G-spot- or full-body rubdowns. The

powerful vibrator assembly is engineered to maximize

intensity whilst minimizing noise.

An intuitive interface dial facilitates exact massage

control and access to five dynamic pleasuring programs.

As a matter of discretion the interface dial can be locked

during travel and transportation.

Like all LELO pleasure objects, ELISE is rechargeable

and a 3-hour charge will provide up to 4 hours of bliss. To

avoid running out of steam at the wrong moment, ELISE

will indicate when the time has come to charge.

ELISE comes presented in a discrete gift box, accessorized

with charger, user manual, satin pouch and a 1-year

LELO warranty.

120.00

© Copyright 2007 Vibratique All rights reserved