© Copyright 2007 Vibratique All rights reserved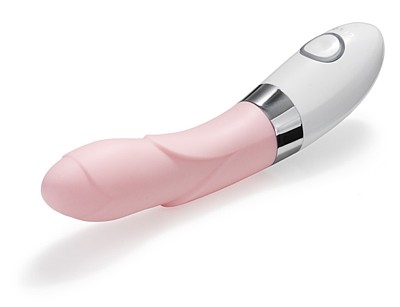 IRIS

IRIS is a multitalented pleasure object, graceful and uncomplicated in

appearance, yet powerful and skilful in her pleasuring performance. A set

of two individually balanced vibrator engines, operating in harmony,

provides the basis for deep and sensual rubdowns. The intuitive interface

dial, responsive to the slightest whim, facilitates exact intensity and stimulation

control, whilst the ergonomically designed stem stays intimately in

touch with all those special places.

As is befitting a state-of-the-art boudoir companion, IRIS is rechargeable

and exceedingly quiet. Comes accessorized with gift box, charger

(country-specific), user manual, satin pouch and a 1-year LELO warranty.

105.00

MAT E R I A LS . . . . . . . . . . . . PC-ABS/Silicone

F I N I S H . . . . . . . . . . . . . . . . . . . Glossy/Pearl

S I Z E . . . . . . . . . . . . . . . . . . 220 x 42 x 36 mm

WE IGH T. . . . . . . . . . . . . . . . . . . . . .208 grams

B AT T E RY. . . . . . . . . . . .Li-Ion 900 mAh 3.7 V

CH A RGI NG. . . . . . . . . . . .3 h at 4.8 V 300 mA

U S E R T IME . . . . . . . . . . . . . . . .up to 4 hours

S TA N D - B Y. . . . . . . . . . . . . . . .up to 90 days

F R EQU E NCY. . . . . . . . . . . . . . . . . . . . 80 Hz

MA X . NOI S E L E V E L . . . . . . . . . . . < 50 dB

I N T E R FACE . . . . . . . . . variable interface dial

F E AT U R E S

• dual engine pleasure points

• 5 programmed stimulation modes

• LED interface/low charge indicator

• Low power intensity control

• Transportation lock

• splash proof

I NCL U D E S

charger (Country Specific)

introduction manual

satin pouch

gift box