© Copyright 2007 Vibratique All rights reserved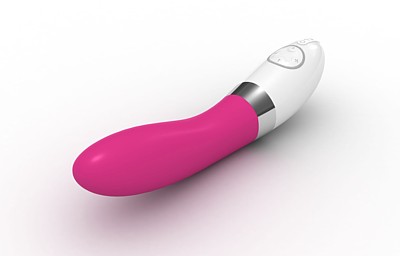 LIV

LIV is a versatile pleasure object with unisex panache and

an energetic buzz. In essence developed as a "his and

her" massager, her flowing form shares many of the

sculptural qualities of big sister ELISE, albeit scaled down.

Five pre-programmed pleasure modes and a

virtually silent vibrator engine provide the basis for a

multitude of enjoyable rubdowns. Her petite frame

ensures discrete yet reassuring company, eager to

fulfill daily tempestuous desires.

LIV is rechargeable and a 2-hour charge will provide up

to 1,5 hours of bliss. Comes presented in an elegant gift

box, accessorized with charger, manual, satin pouch and

a 1-year LELO warranty.

99.00

MAT E R I A LS . PC-ABS/Medical Grade Silicone

F I N I S H . . . . . . . . . . . . . . . . . . . Glossy/Pearl

S I Z E . . . . . . . . . . . . . . . . . . 134 x 35 x 29 mm

WE IGH T. . . . . . . . . . . . . . . . . . . . . . 92 grams

B AT T E RY. . . . . . . . . . . .Li-Ion 450 mAh 3.7 V

CH A RGI NG. . . . . . . . . . . .2 h at 4.8 V 300 mA

U S E R T IME . . . . . . . . . . . . . . .up to 1.5 hours

S TA N D - B Y. . . . . . . . . . . . . . . .up to 90 days

F R EQU E NCY. . . . . . . . . . . . . . . . . . . . 70 Hz

MA X . NOI S E L E V E L . . . . . . . . . . . < 50 dB

I N T E R FACE . . . . . . . . . variable interface dial

I NCL U D E S

charger (Country Specific)

introduction manual

satin pouch

gift box